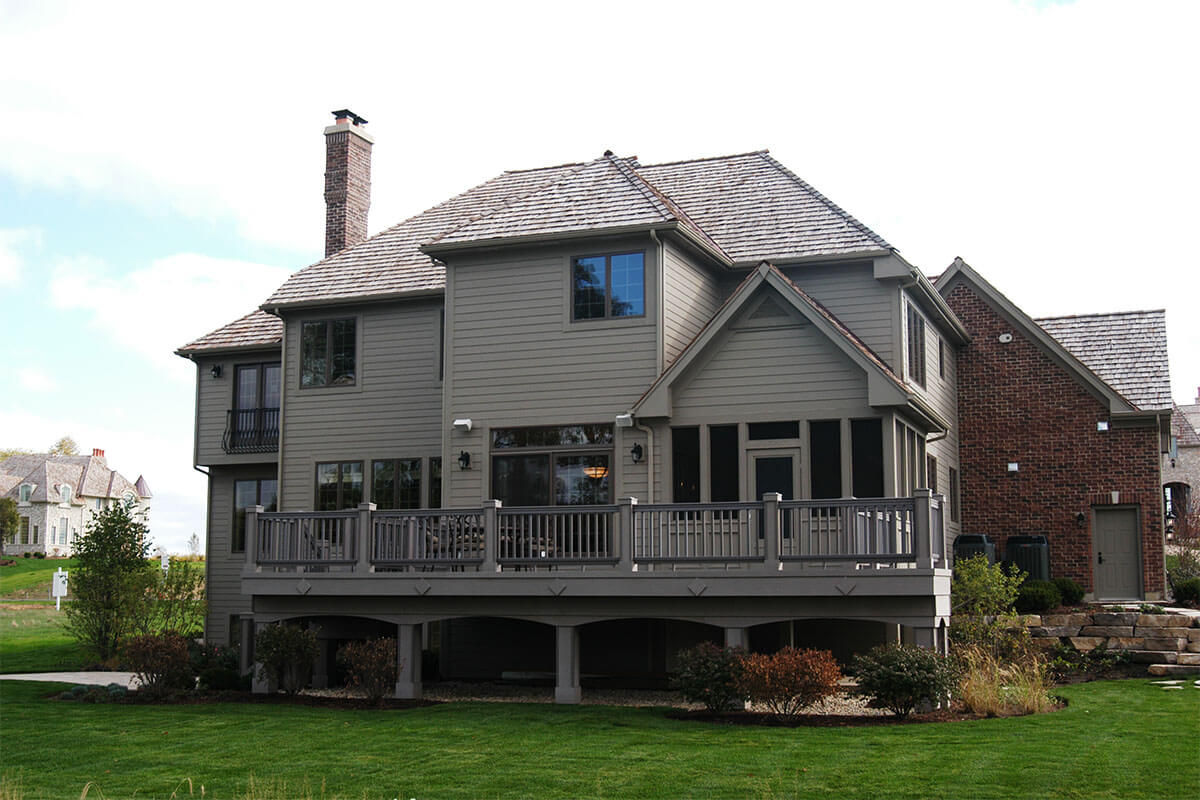 Whole House Remodel
---
Remodeling an entire house at once is a huge job, but the team at Stoneridge Builders is excited to take on the challenge. There are a variety of reasons you might want to remodel an entire house at once. Perhaps you're a landlord, and you'd like to sell a property or rent it to someone new, but it hasn't been updated for decades. Maybe you're a buyer who's just purchased an affordable home, but it's a major fixer-upper, and you won't be able to move in until the renovations are complete. You also might be living in a location you love, but the current home on your property just isn't right for you. Rather than selling your home and starting from scratch, you have some dream renovations in mind.
---
A Smart Plan for a Big Job: The Three-step Process from Stoneridge Builders
---
We utilize a three-step process for renovations big and small. However, for something as huge as remodeling an entire house, each of these steps becomes even more important. Our steps include discovery, design, and construction. During the discovery phase, we'll visit your site and check out the existing home. We'll discuss what you're looking to create, take notes and measurements, and then shift our focus onto researching what needs to be done.
During the design phase, we cover everything in advance, ensuring that we're not met with any unpleasant surprises that delay the project once construction has begun. We'll do everything in our power to provide the renovations you've been envisioning, and we'll even look into local regulations, codes, and permits so you don't have to.
During construction, you'll be able to sit back and relax, watching as your vision becomes reality right in front of your eyes. We handle all site management, excavation, trash removal, and other cleanup. We also pay particular attention to safety issues, such as asbestos and lead-based paints. If there are safety factors at play, we'll address those before we begin construction.
The Benefits of Remodeling a Whole House at Once: Endless Opportunity
---
Not everyone has the chance to give an old house a new life. If you're facing this exciting opportunity, the sky will be the limit.
Remodeling a whole house at once allows you to:
Completely change the look and feel of the home.
Create a cohesive theme throughout the home.
Add updated features that didn't yet exist at the time the home was originally built.
Redesign the home to be energy efficient.
Break up the living space in a different way, such as turning two smaller rooms into one big room or vice versa.
The chance to remodel your entire home is an opportunity to be creative. What do you envision for the home? No job is too big or small for Stoneridge Builders, so if you're anywhere near Chicagoland, northern Illinois, or southern Wisconsin, give us a call today at 815-444-1239, or fill out our simple web form. We can discuss your project and set up a time to begin the process.