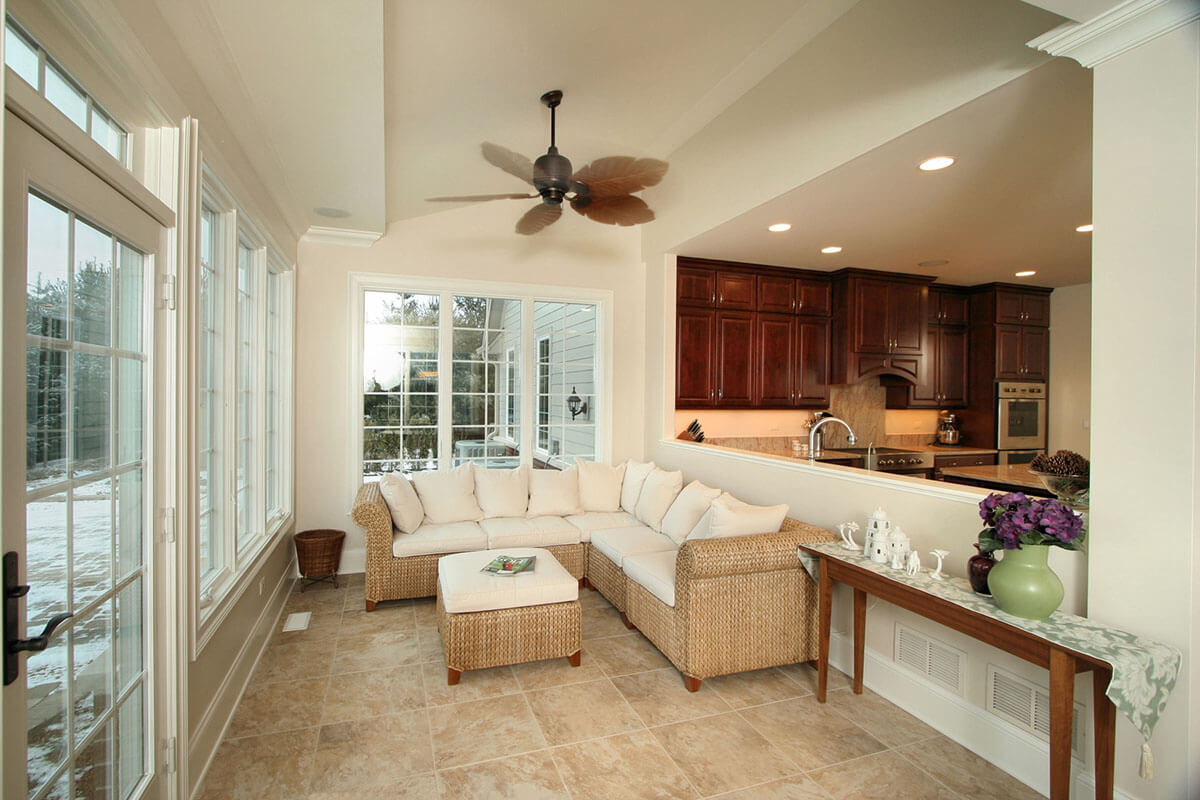 Addition to Your Home
---
Are you looking to add a new room or collection of rooms to a home in the Chicagoland area? Stoneridge Builders serves Chicago and surrounding areas of northern Illinois and southern Wisconsin, and we're ready to take on your new addition. Our team has valuable experience in construction technology and architectural design. We're prepared to tackle both the creative and logistical challenges that come with your project.
---
The Benefits of a New Addiction: Adding Square Footage to Your Home
---
There are numerous benefits that come with adding a room to your home, such as:
An increase in home value.
More living space to enjoy.
Being able to have room for a growing family without having to move.
Having a fresh space that you can use to add real value to your lifestyle. For example, adding a gym or a reading room.
Creating a more organized storage space or simply removing some of the storage burden from other areas of the home.
Your reasons for wanting to add a new room are your own. The team at Stoneridge Builders is excited to help make your vision a reality, but first, we'll need to visit your home and find out what you're looking to have done.
The Discovery Process: Getting a Clear Idea of Your Vision
---
One of the benefits of utilizing our services is getting a team of builders who truly care about making your vision a reality. Once we understand what you're looking for, we can work to make it happen. You can leave the details to us. Before we begin construction on your project, we carefully research and plan, making sure that the project can be carried out as intended. All the complicated issues, such as building codes, construction permits, site management, and waste disposal, are all handled by our team, giving you the freedom to continue with your normal routines during the construction process.
---
The Thrill of an Expanded Living Space: Enjoying Your New Addition
---
Once construction is completed, we'll do a final walkthrough with you, and you can let us know if everything looks good. From there, we'll bring in a professional inspector who can sign off on the new addition and deem it worthy of occupancy. At this point, you'll finally be free to expand into the new space and begin decorating.
When you choose Stoneridge Builders, not only do you get quality construction, but you also get a lifetime connection to our team. That means if you have any future problems with your new addition, or you have any questions or concerns for us to address, you can contact us anytime. We put our all into every project, and we consider every client a permanent member of the Stoneridge family.
A quality remodeling job can turn a house into a home. If you're ready to make your dream addition a reality, please give us a call today at 815-444-1239. You can also contact us by filling out our simple web form, and we'll get back to you shortly.