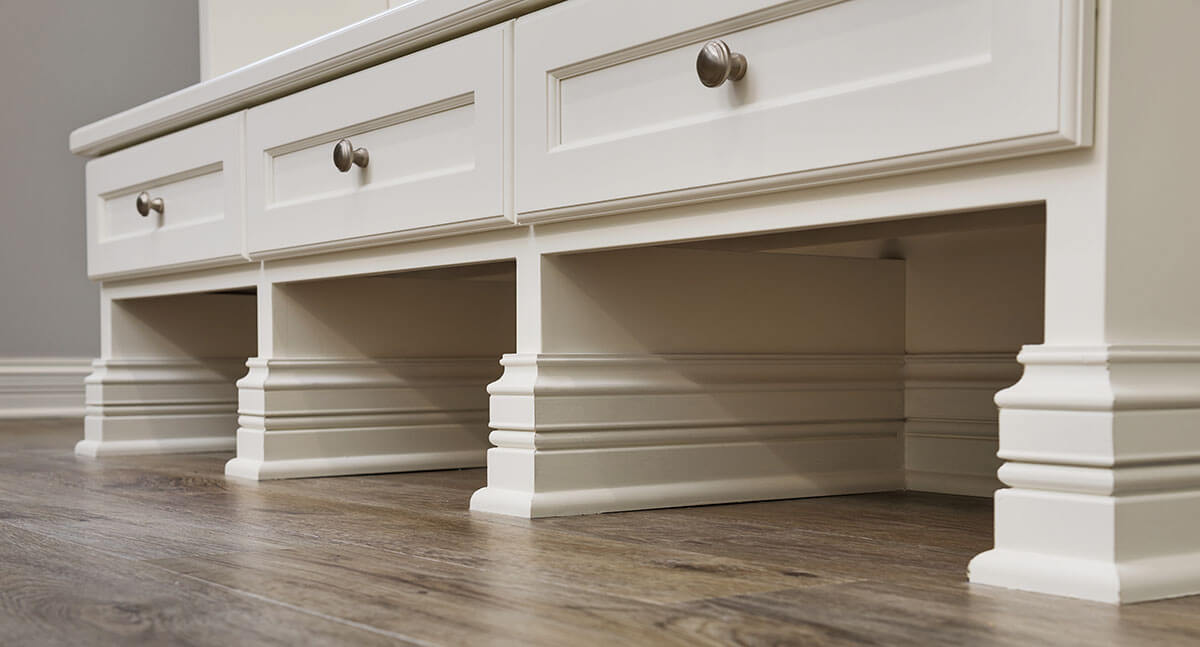 Our Custom Home Renovation Process
---
Do you already live in the perfect location? Are you close to schools, family, friends, great neighbors or did you grow up in the area? Do you need purposeful change so that your home is more conducive to how you now live? Do you just need to update, enlarge, or have you outgrown a portion of your home?
Stoneridge Builders is a design/build company that works with, collaborates and guides you through the design, architectural and construction phases of any home remodeling project. From the basement to the kitchen, from an addition to a "tear down", Stoneridge Builders will manage all aspects of the residential remodeling process including: site needs, municipality and village variances and or county requirements, architectural reviews, engineering, soil testing, design, permitting, construction management, post follow-up and more. Throughout the process communication and detail is paramount. With this in mind, we pride ourselves on being available for our clients at all times to meet with and or answer any questions you may have whether you have a bathroom or a whole home makeover.
---
Discovery
---
Our first meeting is set to visit you at your home. We want to understand your visions and goals for your upcoming transformation. This will include measurements and pictures. We want to hear what you like and what you want to change. We want to know explicitly what you want to achieve. We will take this opportunity to view your home from the inside out so we can start to view what the process will entail.
Design and Specifications
---
Based on our discovery phase we now have concrete information to place your dreams and visions on paper. Through this phase we will continue to look for any unforeseen circumstances to help us eliminate the possibility of "surprises". Much like building a home, Stoneridge Builders involvement delivers a team approach including experts in every facet of the remodeling process that will work hand-in-hand with you from value engineering your home to crafting and placing the final trim details you desire while remaining vigilant to any budget requirements you may have. We will assess your site and the possible restrictions that governing villages, municipalities and counties may have within their jurisdiction. During this phase we will want your pictures and ideas, your desires and wish lists. We will work with you during the selection process to maximize time in finding exactly what you are looking for and having it ready for install. When complete we will set an appointment to visit your home again. This visit will be an "estimate visit". From your selections and this visit we will provide a "0" percent variance estimate. Based off this we can fine tune any areas that need to be scaled back or proceed with further visions. Throughout this phase Stoneridge Builder's Team will be there to meet with and or answer any questions you may have. Your remodel addition or transformation is now ready for permit.
---
Construction Process
---
Our first step is preparation for "demo". This can range from tearing down and or excavation to removing cabinets, flooring or walls. When finished your new canvas is empty and ready to accept your new visions, designs and selections you have created. Lumber is delivered and the framing of your transformation begins. Much like a newly built home and dependent upon the scope of the remodeling project, mechanicals will come next and be placed before insulation (if needed), we will have an inspection, then insulate and drywall. Priming is complete before we start placing all your new flooring and trim work. Your remodeled space starts to take its final form with the installation of your cabinets, trim, counter tops, final plumbing, electrical fixtures and final painting and staining. A final "walk through" with you is completed and the final occupancy inspection by a third party will be completed.
Transformation is complete and your new home is ready. As much as the construction process is complete, know that your Stoneridge Builder's Team will always be available to you once you are happily settled in your new renovation. That commitment to service and excellence you have come to expect will not disappear once your project is complete. You will still receive the same attention and dedication you have grown accustomed to during the building of your home. That's our promise to you.