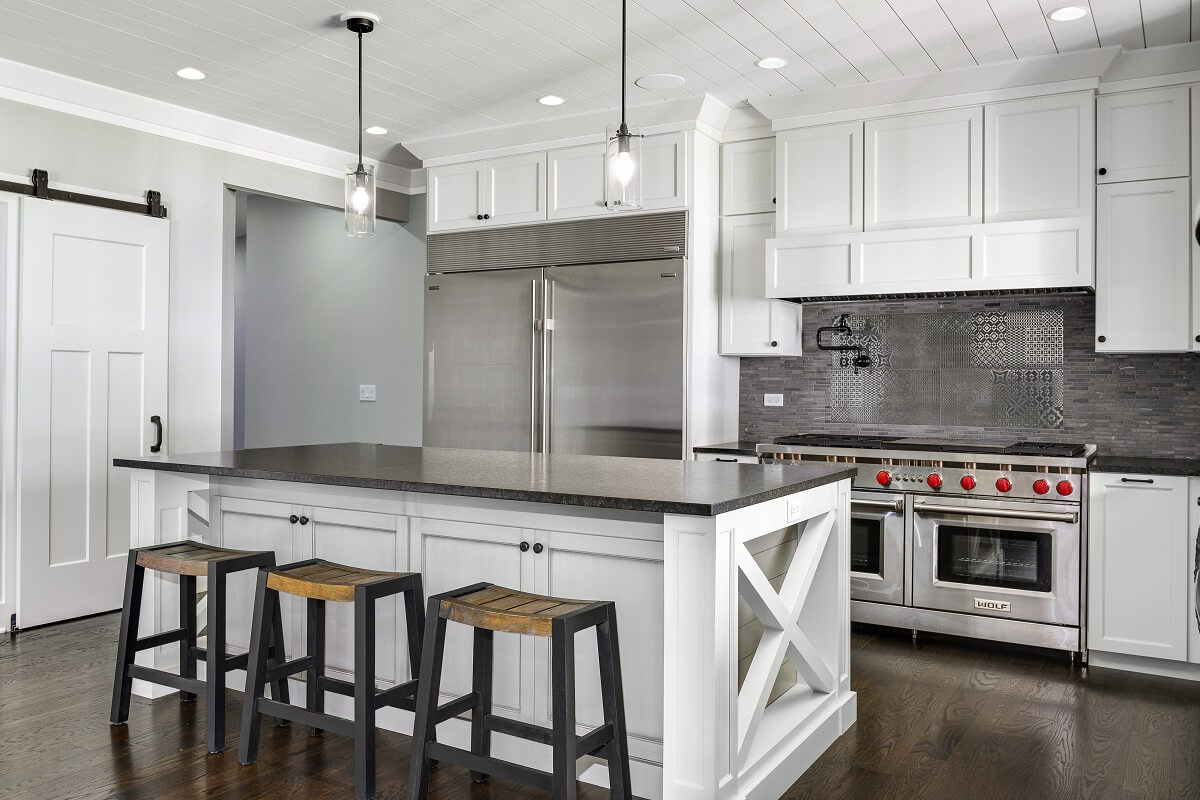 Kitchen Remodeling
---
The kitchen is one of the most important parts of your home. With everyday use, its elements experience more wear and tear than some other areas of the house, but there are many other good reasons to update your kitchen aside from chipped paint and old appliances. Remodeling can make better use of space, increase storage, and improve the overall function of your kitchen. Even better, a kitchen remodel offers an amazing return on investment (ROI), so if you ever want to sell your home, having competed a remodeling job will be in your benefit.
---
Where Vision and Skill Come Together: Our Dedication to Your Dream Kitchen Remodel
---
Here at Stoneridge Builders, we guide you through every step of the kitchen remodeling process, handling important responsibilities like design permits, site management, and engineering. No project is too big or small for us. Whether you're seeking to tear your existing kitchen down and start from scratch, or you'd like a more subtle change, we're prepared to use our skills to harness your vision and make your dream kitchen a reality. We believe that communication is a crucial element of any successful kitchen remodeling project, so we're always ready to listen to your ideas.
Careful Planning Pays Off: A Three-step Process for a Successful Remodeling Job
---
No matter what ideas you have for your kitchen, our remodeling process will generally follow three steps.
Discovery
Design
Construction
Before we can begin work on your project, we need to understand what you're envisioning. We'll meet at your home and explore the space you'll be working with, gathering the information we need to provide a realistic assessment of what can be done and how. We take many factors into account when planning a project, including your budget, any limitations in your jurisdiction, and any issues with efficiency and sustainability that you might need to be concerned with. After discussing and researching everything, we will be able to provide a quote for the cost of your new kitchen.
After a plan is in place, we can begin construction. When you have a team you can trust, you'll be able to relax and enjoy the process of watching your kitchen transform before your eyes.
---
The Finished Product: A New Kitchen You Can Love
---
There's nothing like the first time you walk into your completely remodeled kitchen. On top of all the other benefits of remodeling your kitchen, the joy you feel at a refreshed living space is perhaps the most valuable. The team at Stoneridge Builders is proud to offer that feeling to our clients. When you build with us, you become a member of the Stoneridge family, which means we'll be here for you long after your project is complete. If you ever have any questions or concerns about your new kitchen, we're just a phone call away.
If you're in northern Illinois, Chicagoland, or southern Wisconsin, and you're interested in a kitchen remodeling job, please contact Stoneridge Builders today. Let us use our keen eye for design in combination with your creative vision to make something amazing happen. You can contact us via phone at 815-444-1239 or with our simple web form. We look forward to working with you!